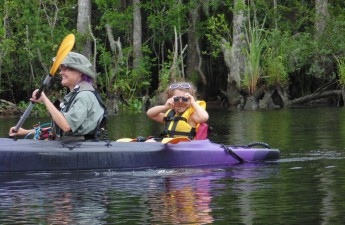 In honor of the National Park Service's 99th birthday on August 25, 2015, they created a list of 99 Ways to #FindYourPark. The list includes a wide range of activities that you can do in urban parks, nature parks, historic parks, and everything in between.
Some of my favorite activities include:
3. Be an urban hiker
15. Relax on the banks of a scenic river
21. Paddle a water trail
38. Go biking
53. Improve your health – get a park Rx
63. Raft down a river
68. Walk nature's treadmill
76. Renew your spirit
77. See how NPS helps transform your community
78. Go fish
79. See the starry, starry night
80. Make a splash
83. Sleep outside
97. Play
What sounds fun to you? Pick an activity on the list that you can do in a park this month. Post a picture or video of your experience on social media using the hashtag #FindYourPark. What's your next adventure?
Photo by Charles Slate