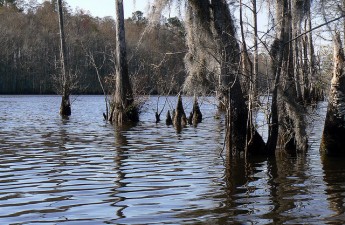 American Rivers is pleased to become the 27th member of the Source Water Collaborative, protecting America's drinking water at its source – in rivers, streams, aquifers and lakes on the lands that protect and recharge those bodies of water.
American Rivers has a long history of work related to our mission of creative collaboration to protect drinking water sources. We work with partners including water utilities, private landowners, and government to protect source waters in a variety of ways. Key efforts include creating funding mechanisms, securing local codes and ordinances, establishing conservation easements, improving federal forest management and designating Wild and Scenic rivers.

The Source Water Collaborative was formed in 2006 with the goal to combine the strengths and tools of a diverse set of member organizations to act now, and protect drinking water sources for generations to come. Comprised of federal, state, and local partners, the Source Water Collaborative has come together to future the goals of protecting sources of drinking water – recognizing that resources are limited, authorities are split, and the actors who can actually protect source waters are diffuse. Learn more about the Source Water Collaborative, its Learning Exchange, and how you can get involved.
We look forward to working with Source Water Collaborative in the years ahead!
Photo Credit: Waccamaw River, Charles Slate