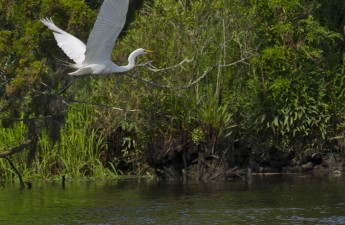 One of the most amazing coastal rivers in South Carolina, the
Ashley River
runs more than 30 miles from its headwaters in the Great Cypress Swamp, Dorchester County, South Carolina to the Charleston Harbor. Not only is the area a recreational hot spot, for paddling, wildlife watching and enjoying the river from its banks, but it is also rich with history including iconic plantations predating the Revolutionary War.
The
Ashley River
provides an amazing connection between a historically significant river and diverse natural resource in South Carolina in a relatively undisturbed tidal ecosystem. Last week, we released a
new map
for the Ashley River Blue Trail, describing access points and activities to enjoy both in and along the river. Are you interested in planning your next trip to the Ashely River? Check out the new
Ashley River Blue Trail map
to learn where to access the river, find historic features and explore this Lowcountry gem.
Photo Credit: South Carolina DNR, Ashley River