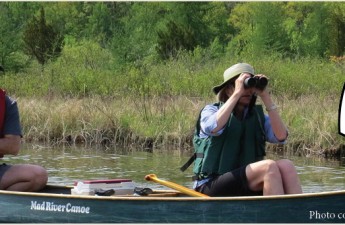 The National Park Service's Rivers, Trails and Conservation Assistance (RTCA) staff is pleased to announce a call for applications for the 2017 assistance program to help communities plan to improve parks, establish trails and access rivers. The National Park Service works with local leaders to build partnerships and engage their communities to carry out outdoor recreation and natural resource conservation projects.

This opportunity does not provide funds for organizations, however it provides RTCA staff time for help with your project. RTCA staff help with partnership building to achieve community-set goals, organizational development, assessing resources, developing concept plans, public education and participation, and identifying potential sources of funding. The RTCA program does not provide grants or direct financial support.
Check out the application process and guidelines. Then call or email a National Park Service staff member near you to discuss your idea. Applicants are strongly encouraged to discuss their project with RTCA staff before sending in an application.
Who may Apply
The project applicant may be a state or local agency, tribe, non-profit organization, or citizens' group.  Federal agencies may apply in partnership with a local organization.
How to Apply
Download the 2017 application and guidelines on the RTCA website.
Due Date
Applications are due by June 30, 2016 for assistance beginning the following fiscal year (October 1 through September 30).
The National Park Service Rivers, Trails and Conservation Assistance Program works with partners to connect all Americans to their parks, trails, rivers, and other special places.
Photo Credit: National Park Service, Huron River National Water Trail