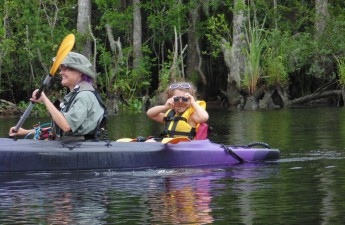 Have you joined the
Community Forum
yet? This is the place for you to connect with, share ideas, and learn from other like-minded river conservation and recreation enthusiasts like you! Joining the Community Forum is quick and easy and we have a series of mini tutorials to help familiarize you with the community so you can make the most of it.
What's happening this week on the Community Forum?
An interview with Maria Whitehead of The Nature Conservancy focuses on her successes and lessons learned around stakeholder engagement and riverside land protection within the Winyah Bay in South Carolina.
Staci Williams of American Rivers shared her experience in effectively engaging chambers of commerce and businesses in trail development and conservation issues.
Post your own success stories or ask questions of like-minded people working on similar issues.