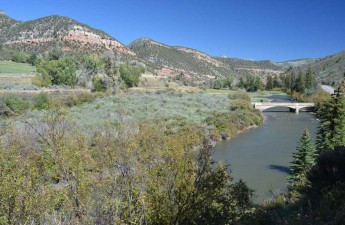 Is your organization or community working to create an innovative program to enhance conservation job opportunities for youth on public lands? If so the Developing the Next Generation of Conservationists grant may be for you!
The National Fish and Wildlife Foundation (NFWF), in cooperation with its federal partners, is offering an initiative to connect youth to the outdoors by providing support for conservation employment programs. This initiative, Developing the Next Generation of Conservationists, brings together public and private partners to support those organizations that are creating innovative conservation job opportunities for youth (aged 16-25 years old) on public lands. These job opportunities, in turn, expose young people, particularly urban, tribal, and minority youth, to the natural world and career opportunities available in conservation.
Project work funded through this program is restricted to habitat and species restoration projects that directly benefit the Bureau of Land Management, the Bureau of Reclamation, or U.S. Forest Service facilities, lands, programs, or missions. Eligible applicants include nonprofit organizations, state and local governments, educational institutions, and Indian tribes.
The application deadline is November 17, 2016. Visit the NFWF website to review the Request for Proposals.
Photo Credit: Colorado River, Ken Neubecker