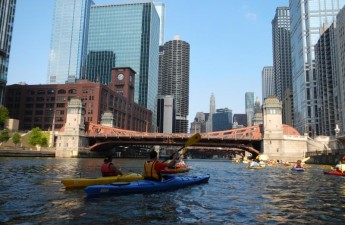 Earlier this fall, the U.S. Environmental Protection Agency (EPA) began soliciting proposals for projects that will advance EPA's water quality and environmental justice goals. Proposed and eligible projects will address urban runoff pollution through diverse partnerships that produce multiple community benefits, with emphasis on underserved communities. Applications are due November 20th.
The complexity and widespread impact of urban runoff pollution requires various levels of government and local stakeholders to work together in developing effective and long-term solutions with multiple benefits. EPA supports and empowers communities, especially underserved communities, that are working on solutions to address multiple community needs, and fostering successful collaborative partnerships. Projects should address local water quality issues related to urban runoff pollution; provide additional community benefits; actively engage underserved communities; and foster partnership.
EPA expects each award to range from $40,000 to $60,000. EPA Regional Offices will award the cooperative agreements resulting from this announcement. It is anticipated that each EPA Regional Office will award approximately two to three cooperative agreements. Funding is contingent upon Agency funding levels, the quality of proposals received, and other applicable considerations.
Visit the Urban Waters Small Grants website to learn more about the program and submit your application by November 20, 2015.
Photo Credit: Gabe D., Chicago River Kayak Tour