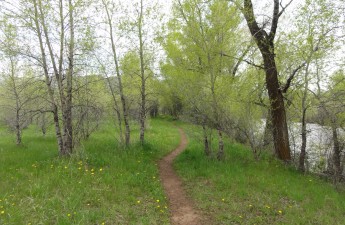 Join us on April 21st at 1 pm ET/11 am MT to learn how to enhance private land protection through recreation and education. Matt Stern, with the Eagle Valley Land Trust will highlight ways to find success in protecting private land through conservation easements along the Eagle River in Colorado.
Using the great work of the Eagle Valley Land Trust in Eagle County, Colorado we will learn more from them about how they use recreation and community stewardship to build the case for private land protection. The webinar will provide specific examples of what has worked for the Land Trust and tips on being successful in land protection in your community
Want a sneak peak? Learn a little more about the Eagle Valley Land Trust here. Don't forget to join us April 21st – we look forward to having you there!