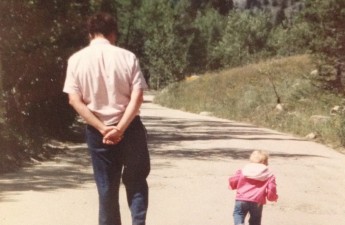 I remember my first visit to a National Park – at least I remember pieces of it. As a little tyke, I was walking and tripping my way through Rocky Mountain National Park counting all of the pretty purple and white flower as I knew it then or the Columbine flower, as I know it now. While I don't remember all of the details of this particular visit, subsequent trips to Rocky Mountain and other National Parks across the country were not only some of the most fun family vacations, but also connected me to the amazing natural places our country has to offer!
Earlier this month, the Obama Administration offered this opportunity to youth across the country to connect with public lands as a part of the Every Kid in a Park Initiative. Starting in fall of 2015, every fourth grader and their family will receive a free one year pass for access to all public lands across the United States. This opportunity will help to inspire the next generation of youth to become stewards of their lands – to love and appreciate all of the rivers, forests, mountains and prairies that stretch from coast to coast.
Regardless of whether or not you will have the opportunity to take advantage of the Every Kid in a Park Initiative or not, make a promise to yourself that you will get outside this year and explore the amazing public lands that have been set aside for all of us to enjoy!
What are some of your fondest memories of our public lands? Who have you shared these experiences with?