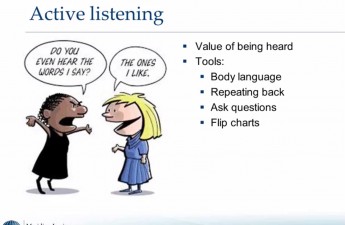 Did you miss our webinar earlier this week walking us through steps for conflict resolution in stakeholder groups featuring Sarah Walen and Robyn Paulekas of Meridian Institute? Watch it here and learn new tips and suggestions for managing conflict and conflict resolution in within your partner and stakeholder group.

As a reminder we will be posting a transcript of the questions asked during the webinar next week so check back on the Blue Trails Blog for an updated list of questions and feel free to ask us new questions or share some of your experiences!
Interested in learning more about ways to connect with partners and manage conflict? Participate in our online community forum – post your experiences and share your social media successes and challenges with other members of our community.