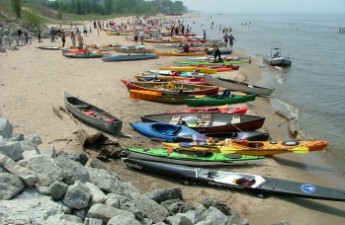 If you are like me, many of you are comfortable talking to audiences in your current network – but expanding your message and reaching new audiences outside your normal comfort zone can be challenging and a bit frustrating. Join us and learn more about effective communications on Tuesday, March 22nd at 1 pm ET.
Tune in and learn:
– How to identify your audience
– Helpful messaging strategies to engage new audiences
– Ways to develop a thoughtful communication outreach strategy
When: Tuesday, March 22nd at 1 pm ET
Presenter: Sinjin Eberle, Intermountain West Communication Director

Who should attend: Nonprofits, local governments, and other stakeholders interested in reaching a new audience
Reserve your spot today for the March webinar on March 22nd at 1 pm ET!
Stay Connected! Sign up for our E-Newsletter at www.BlueTrailsGuide.org
Photo Credit: Northwest Indiana Paddle Association