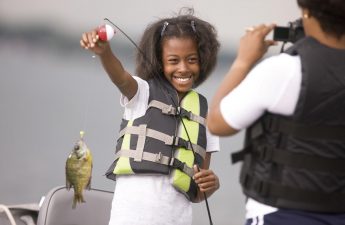 Over the last decade, gateway communities have realized that protecting and restoring their local river encourages recreation, connects the community to the river and creates an economic engine for the region. To illustrate the benefits communities have discovered by protecting and restoring local rivers, American Rivers developed a series of case studies highlighting gateway communities and how they have benefited from local river and land conservation.
Across the country, communities are reinventing themselves as gateway communities — cities and towns serving as a host community for nearby recreation destinations. Gateway communities provide tremendous opportunities for both residents and visitors to get outside and enjoy nearby rivers and related river-corridor lands, such as National Monuments, Parks or community open space. Often on the front lines of protecting and restoring their natural resources, gateway communities benefit from improved recreational opportunities, and enjoy significant environmental benefits for the river and surrounding lands.
#1: Raise Destination Awareness — Promote your river as a tourism destination and educate target audiences about your river, natural resources and ecotourism experiences. Create a website for community promotion and provide businesses with programs and marketing benefits for supporting the river.
#2: Drive Exploration throughout the Region — Unite river communities ar
ound a regional ecotourism program to extend visitor's length of stay and disperse economic impact. Leverage social media to engage local business and raise awareness by showcasing attractions and expanding the scope of destination marketing.
#3: Attract High-Value Travelers — Conduct local and regional outreach to raise awareness about the river and minimize negative environmental impact, driving tourism revenues by attracting low-volume, high-spend specialty market segments. Advertise in local magazines, with state chambers of commerce, or regional travel/adventure newspapers, magazines, or websites.
#4: Highlight and Support Conservation — Demonstrate conservation success by showcasing your river, its tributaries, and other public lands while generating funds for its conservation. Include conservation successes on your website, signage and ecotourism magazines alongside the recreational amenities.
Interested in learning more? Check out our webinar, Using Sustainable Tourism to C
reate Support for River Conservation, presented by Chris Seek, president and CEO of Solimar International. In this video, Chris describes how the Verde Valley in Arizona used sustainable tourism to build support for river conservation in the region.