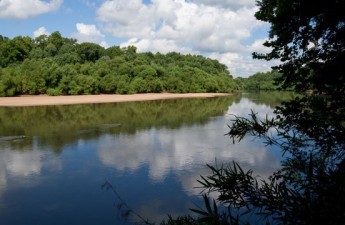 Earlier in June, Acres for America, a partnership between Walmart Stores, Inc. and the National Fish and Wildlife Foundation, announced a new grant opportunity. This work supports efforts to conserve lands of national significance, protect critical fish and wildlife habitat, and benefit people and local economies.
Preference will be given to projects that achieve more than one of the following program priorities:
Conserve critical habitats for birds, fish, plants, and wildlife;
Connect existing protected lands to unify wild places and protect critical migration routes;
Provide access for people to enjoy the outdoors; and
Ensure the future of local economies that depend on forestry, ranching, and recreation.
All grant awards require a minimum 1:1 match of cash or contributed goods and services. Nonprofit organizations, state and local government agencies, Indian tribes, and educational institutions are eligible to apply. Applicants are strongly encouraged to contact the Regional Office Director in their area to discuss project ideas prior to applying.
Pre-proposals are due July 23, 2015; invited full proposals must be submitted by September 17, 2015.
Visit the National Fish and Wildlife Foundation website to review the Request for Pre-Proposals: National Fish and Wildlife Foundation: Acres for America