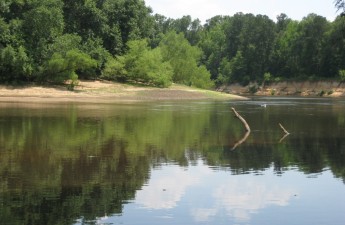 The Congaree Land Trust, a partner in the Wateree River Blue Trail Coalition, recently secured a conservation easement on the Wateree River that will protect the river's unique natural values, wildlife habitat, and clean water for generations to come.
The 1900 acre easement protects a significant section of the Wateree River near the Congaree National Park as well as 800 upland acres from development. The Congaree Land Trust's COWASEE Basin Initiative prioritizes private land protection along the Congaree, Wateree, and Santee Rivers. The COWASEE Basin initiative was started five years ago with the goal of protecting 215,000 acres adjacent to the three rivers. To date, nearly a third of 215,000 acres is protected from development. To read more about their recent conservation easement check out the great article in The State.
Next time you are paddling the Congaree or Wateree River Blue Trails it will be nice to know that people are working hard to protect the wild nature of these rivers for generations to come.