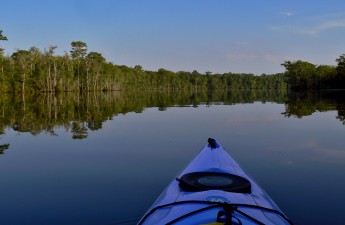 Today we released the results of a poll [PDF] we completed on a Blue Trail we are creating in South Carolina, the Waccamaw River Blue Trail. I had the opportunity last night to share with the Horry County Council the results from that poll, which asked 500 residents in Horry and Georgetown counties for their opinion on protection of the Waccamaw River.
The results show the public's overwhelming support for the Blue Trail, and for protection of the land along the trail. It also shows that voters are more likely to support a candidate running for office who supports the trail.
The Waccamaw provides our community with such a variety of benefits including clean drinking water, unique wildlife, and opportunities for families to spend time together outside. It was exciting to be able to share with the Council the results of this poll and the overwhelming community support for protection of this valuable resource.
Click here [PDF] to view the complete poll results.