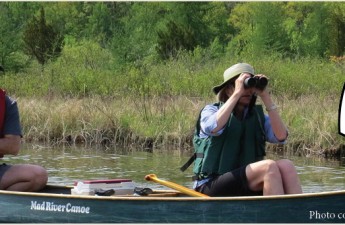 Today's post is a guest blog by Corita Waters with the National Park Service Rivers, Trails, and Conservation Assistance

---
Are you interested in learning more about the National Water Trails System and how your water trail can become a designated National Water Trail? We're on the lookout for current and aspiring national water trails to join us at the National Water Trails Forum, June 24-26 in Ann Arbor, Michigan – home of two designated National Water Trails – the Huron River Water Trail and the Island Loop Route.
Registration for the Forum is May 15th. Not in your budget – not to worry! Apply for a scholarship! By this Friday, April 10th, you may apply for a scholarship to the Forum by submitting an online application for consideration.
The forum is an opportunity to bring our virtual community face to face to learn cutting edge best practices and build the water trails learning network.
Whether your water trail has been designated as a National Water Trail for  weeks or years, this forum is for you. National Water Trails managers and partners will share cutting edge best management practices in breakout sessions, providing opportunities to learn from one another, showcase the strengths of the different NWT, address issues and solve problems, and build a network that supports water trails.
Highlights and Take-homes for the Forum:
–       Exploring the "Blue Economy"
–       Gain accessibility and engagement tools
–       Be inspired to reach new users and supporters
–       Strengthen the community of water trail managers
What would inspire you to join us? Hope to see you there!