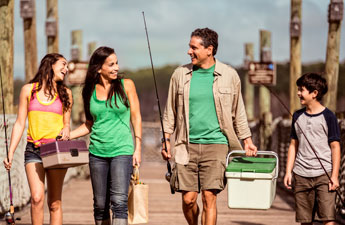 The Outdoor Industry Association recently released a groundbreaking report, "The Outdoor Recreation Economy: Take it Outside for American Jobs and a Strong Economy," detailing the economic impact of outdoor recreation in the U.S.
This report is a follow up and expansion of the 2006 economic impact report commissioned by the Outdoor Industry Association demonstrates that outdoor recreation is big business in this country
The report concludes that outdoor recreation is a larger and more critical sector of the American economy than most people realize, to the tune of:
6.1 million direct American jobs
$646 billion in direct consumer spending each year
$39.9 billion in federal tax revenue
$39.7 in state/local tax revenue
Outdoor recreation participants spend $86 billion annually on watersports (kayaking, stand-up paddling, rafting, canoeing, and motorized boating), the second highest revenue stream, with camping in the lead at $142 billion. Watersports directly support more than 800,000 jobs annually.
The report affirms what American Rivers already knows – enjoyment and protection of the great outdoors is simply downright valuable. And that is why American Rivers is working with communities across the country to develop Blue Trails. As hiking trails connect people to the land, Blue Trails help people discover rivers, connecting urban and rural communities with the outdoors.
The facts are in – river recreation boosts the economy and creates jobs. Now, get out and enjoy our nation's rivers.