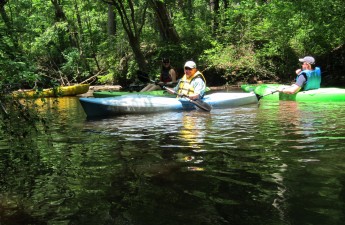 Are you looking for examples of how your community can use your local river trail as a new source for economic development? Join us on February 17th at 1 pm ET/11 am MT as we dive deeper into how local communities and governments have promoted tourism and increased economic development through river recreation and conservation initiatives.

Using a case study from the Hitchcock Creek Blue Trail in Rockingham, North Carolina we will hear from Monty Crump, town manager, on tips, suggestions, and ways that you can work in your town to increase community livability, tourism, and promote the local economy through recreation and river protection and restoration.
Do you have a great example of how your community has utilized your local trail to spur development? Share it with us our online community forum – post your experiences and share your social media successes and challenges with other members of our community.