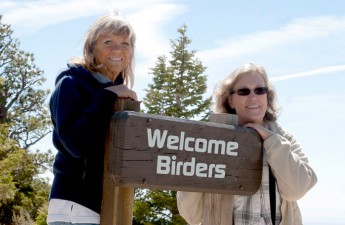 Today's post is a guest blog by Wendy Harford, Executive Director of the Verde River Valley Nature Organization (VRVNO)
---
Spring breathes new life into the Verde Valley! Not only does the lushness come back to the Valley, but activities and events are abundant along the Verde River as a part of RiverFest. This month-long celebration of the Valley's connection to the Verde River is sponsored by the Verde River Valley Nature Organization and is chock full of events to celebrate our appreciation for the River and its impact on our quality of life and economic prosperity.
Over the last several years, RiverFest has increased in popularity and recognition by local communities and elected officials. The fun kicks off at the end of March with the Verde River Runoff, a 10-mile canoe and kayak race from White Bridge, Camp Verde to Beasley Flat, in the Prescott National Forest. This event is a favorite for boaters across the four corners states and marks the start to the river recreation season on the Verde! The 2015 Verde River Runoff will be held on Saturday, March 28th – and be sure to join us at the RunOff after party, where winners of the race will receive medals and REI gift certificates! Registration is $50 per person and online at VRVNO.org/events.
Additional community events held throughout the month of April include the Mickelson Memorial Marathon, Easter at RiverFront, Camp Verde Spring Harvest Pecan and Wine Festival, or join the Water to Wine Tours through Pines Motel, 'Spring Birding' with Jay's Bird Barn of Sedona, or Verde Birding and Nature Art Exhibition at the Manheim Gallery of Old Town Cottonwood. RiverFest culminates in the annual Verde Valley Birding and Nature Festival, a four-day birding and recreational event that works to foster awareness of the importance of habitat for the enrichment of all life in the Verde Valley. The event draws hundreds of participants from all over the state and nation to enjoy guided field trips, workshops, park walks, and other activities. This year's Verde Valley Birding & Nature Festival will take place from April 23-26th.
April is a great time to get out and enjoy the Verde River! By planning a line-up of events and activities, VRVNO hopes to encourage people from all over the country to come and see all that the Verde River Valley has to offer: amazing wildlife, diverse habitat and geography, pre-historic culture, arts and historic downtowns, and more. Join us for a memorable experience along one of the last perennial, free-flowing rivers in Arizona. We hope that you can come enjoy the festivities with all of us here in the valley!!
RiverFest recognizes and thanks our 2015 sponsors: Walton Family Foundation,Salt River Project,The Nature Conservancy,American Rivers,Friends of the Verde River Greenway, American Canoe Association and Credit Union West for helping to promote the health of our verdant Verde River Valley.