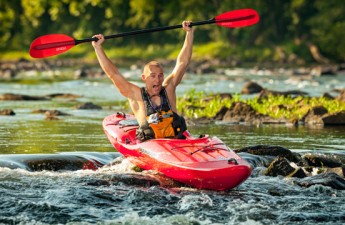 Did you miss our social media webinar featuring Devin Dotson and Jeff Wiedner, American Rivers' social media experts? View it today to learn how social media can fit into your communications plan to help you achieve your conservation goals, while gaining an overview of the major social media channels and how you can use their differences to best promote your work. Get your questions answered about the best ways to engage people with your trail through social media.
As a part of this webinar training, we covered:
Quick overview of social media
How and why we use social media
Important social media sites to check out
Ways you can engage folks with your work
Interested in learning more about ways to connect and engage people with your social media sites? Participate in our online community forum – post your experiences and share your social media successes and challenges with other members of our community.