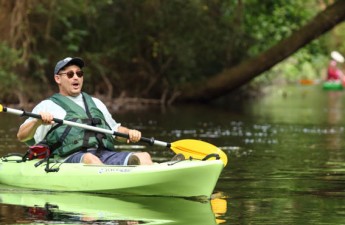 Did you miss our webinar earlier this week on how conserving rivers and riverside lands while promoting recreation can spur economic development around the country? View it today to learn more about the great opportunities local communities have when connecting their populations to their local rivers and streams.

Learn more from Monty Crump, City Manager of Rockingham, NC, as he describes the process and great success they've had in reconnecting Rockingham to the local Hitchcock Creek. The once forgotten creek is now a community treasure and has created a number of new local businesses as well as promoting healthy living and a renewed sense of stewardship for Hitchcock Creek.
Watch the webinar today – and connect with us – how has your community benefited from recreation and protection along your local river or stream?