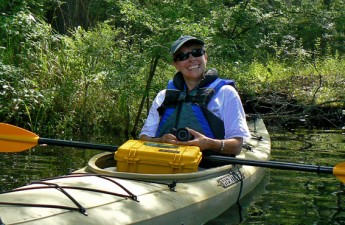 Slow-moving blackwater. Untouched cypress vistas. Swallowtail kites and ospreys soaring overhead. Our new film features the many treasures of South Carolina's Waccamaw River Blue Trail.
Come explore the Waccamaw with its extensive unique wetlands and wildlife habitat, rich history, and endless recreation opportunities. American Rivers helped launch the Waccamaw River Blue Trail in 2009 to improve recreation, increase community involvement, support conservation, and help citizens and decision makers embrace the river as a community asset.
Considered one of the finest blackwater rivers in the Southeast, the Waccamaw River is  ideal for canoeing and kayaking and provides a memorable experience for all. Families enjoy paddling and watching otters and other wildlife. Anglers enjoy the year-round fishing. Birders visit to spot the red cockaded woodpecker, along with an abundance of herons and egrets.
Come explore, learn more, and plan your trip to the Waccamaw River Blue Trail!
Photo Credit: Charles Slate, Waccamaw River