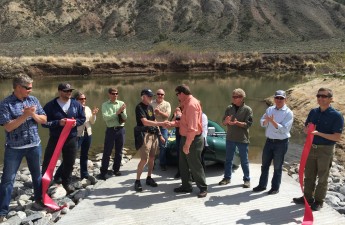 Did you miss our May webinar, Planning for Recreation and Conservation with Diverse Stakeholders? This free webinar, led by Tahnee Robertson and Andi Rogers of Southwest Decision Resources discussed ways to improve collaboration and coordination in stakeholder groups.
Watch today and learn:
– Tips for working with stakeholder groups
– Benefits of diverse stakeholder groups
– Case study examples from around the country
To view the PowerPoint Slides while you listen to the webinar, download them here.
Join us on Tuesday, June 14th at 1 pm ET for the second part of our two part series on creative communications. Sinjin Eberle with American Rivers will describe ways to think about and develop creative messaging through telling a compelling story and making a connection rather than just explaining the facts.
Photo Credit: Eagle County Open Space, Eagle River