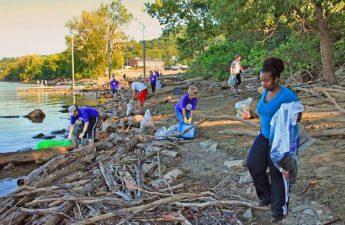 Did you miss our May webinar, "River Cleanups Connect Communities to Waterways?" Watch it today!
River cleanups are a proven tool for educating and engaging communities about the importance of waterways. Lowell George, National River Cleanup Manager at American Rivers, shares practical advice for maximizing volunteer river cleanups to address trash and build a powerful constituency to support river conservation and recreation. Check out our May webinar here!
Participants will learn:
Best practices for starting a cleanup program at their organization or improving upon existing events including lessons learned from her experiences
Information on what free resources are available for cleanup organizers
Creative ways to engage communities around the issues of litter and pollution
Here are some of the tools Lowell discussed in her webinar:
Watch May's webinar and connect with us on Facebook and let us know about your next River Cleanup!
Photo Credit: Lisa Cochran