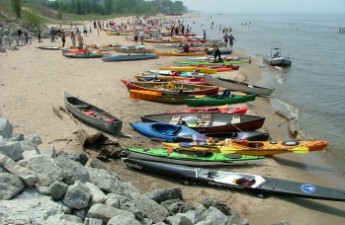 Did you miss our October webinar on Prepare to Launch? Watch it today and learn more about guidelines for assessing, designing, and building launch sites for carry-in watercraft. Corita Waters and Lelia Mellen with the National Park Service lead a 30 minute engaging presentation describing the tools and resources available. Participants will also have the opportunity to evaluate the good the bad and the ugly as we continue to evolve the best practices for the development of launch sites.
In addition to Prepare to Launch! additional resources described in the webinar include:
View today to learn new ways to build 'put-in and take out' sites as they address the evolving needs of paddlers and other users of non-motorized or hybrid (launches that welcome both non-motorized and motorized) watercraft.