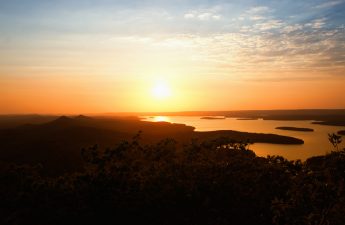 Join us for our September webinar on Tuesday, September 26th at 11 am MT/1 pm ET as we discuss source water protection, what it is and how to fund it. 
Central Arkansas Water is the largest drinking water utility in the state, and provides services to 450,000 Arkansans. Its watershed protection program was created to drive the goals identified in the utility's 2007 Lake Maumelle Watershed Protection Plan.
The utility currently owns and manages more than 12,000 acres of watershed land and two drinking water reservoirs. This webinar will highlight the Watershed Protection Program at Central Arkansas Water, with specific focus on the funding mechanism used for land acquisitions and conservation easements.
Tune in and learn…
– How Central Arkansas Water protects its source waters through land ownership and management;
– How others can create and advocate for watershed protection funding; and
– Important "lessons learned" in watershed management.
When: Tuesday, September 26, 2017 at 1 p.m. ET
Presenter: Raven Lawson, Watershed Protection Manager, Central Arkansas Water
Tune in on Tuesday, September 26th at 1 pm ET/11 am MT to learn more. Sign up today!
Photo Credit: Lake Maumelle, Jonathan Ball, Flickr