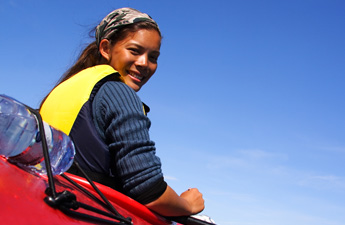 Singapore is taking on an exciting new program through their People's Association Water-Venture, a program to provide a place for residents and communities to participate in water recreation sports, from kayaking to dragon boating, and connect with their local body of water. Recently, they announced a new program focused on educating residents about the importance of caring for and protecting the bodies of water they recreate on.
The Water-Venture program is one of many programs around the world that is looking to strengthen the connection between river and water recreation and the protection of these resources. Participating in river recreation provides users with the deep appreciation for the resource itself. Hats off to our friends in Singapore and other communities around the world for establishing programs that increase recreation while protecting and conserving their local rivers and other bodies of water.
Providing communities with the tools to establish river and water stewardship is just what our Blue Trails Guide aims to do. To learn more about the tools and resources we have available to help you build a strong, connected river community, join us on Wednesday, October 14 for a 30 minute webinar to learn about how to improve recreational opportunities and conserve your hometown river.