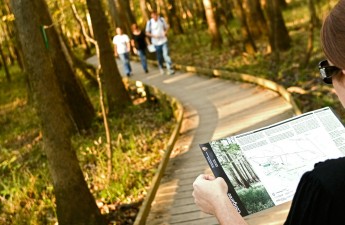 Did you miss our February Webinar, "Building a River's Identity to Attract New Users and Advocates?" The webinar was recorded and is available here. This 30 minute webinar was led by Mimi Wagner of Iowa State University. Rivers are often the most dynamic and visible landscape system in a region. And river recreation trails, as one of the primary ways people experience rivers and their surrounding lands, have enormous potential to build knowledge and advocacy among many different groups in a region.
For more information on how to build your river's identify to attract new users, visit:
Join us for our March webinar on Tuesday, March 22nd at 1 pm ET. If you are like me, many of you are comfortable talking to audiences in your current network – maybe they are interested residents in your area, or land managers who you work with frequently. But expanding your message and reaching new audiences outside your normal comfort zone can be challenging and a bit frustrating. In the first part of our Effective Communication Strategies Series, American Rivers' Intermountain West Communication Director Sinjin Eberle will discuss ways to develop a more thoughtful and inclusive communications strategy for reaching out to expanded audiences. Reserve your spot today!
Photo Credit: National Park Service, Congaree River, Congaree National Park, SC